6 Days
Trip to Røro
Date: 25 .july - 1. August
Price: Kr. 18425,-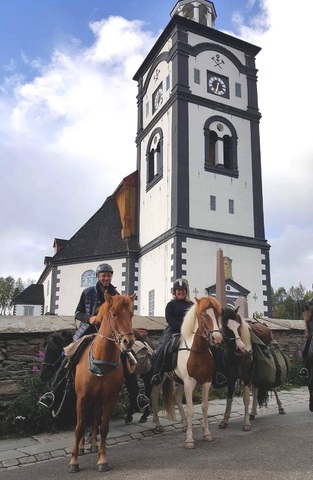 We will ride from Kvistli ranch to Røros.
Along the way we will stay at old traditional Norwegian farms and a few nights in lavvu.
When we arrive at Røros we will stay at the charming Houmbgården, in the middle of Røros, where the horses will be grazing only 100 meters away from where we will be staying.
In Røros we will eat a nice dinner in the evening.
If you want to stay for another day you can get to experience Elden.
Elden is a historic musical theatre about the drama of war between Norway and Sweden that takes place in year 1700 to 1721.
Experience this spectacular play about love, peace, war and drama.
The natural stage for the play makes for a majestic play in the evening hours. Elden is one of the most powerful and most popular outdoor plays in Norway.
Tickets ca be bougth at www.Elden.no
In the morning of departureday we will have breakfast together before saying goodbye to the horses and each other.
It is possible to travel from Røros by train.
The Mountain Race - Now with more accommodations in house and cabins!
Date: 30th of June - 5th of July
Price: NOK 21780,-

This trip is for the adventurous and experienced rider that knows how to appreciate the wilderness, good food and excellent horses. You will be riding in the Norwegian mountains on sturdy tolting Icelandic horses in a landscape a 1000 meters above sea level.
The terrain and the horses is the closest you will get to get a true Icelandic experience!
The trip will give you a unique combination between riding,- nature,- and food experiences. When arriving at the camp every evening, you will be met by the chef that has prepared a 3-course meal for you.
We promise to keep you nice and full throughout the entire trip…
For 20 years, this trip has been a great success!

Accommodations: Cabins, big tents with wooden heating and at Kvistli Ranch Resort.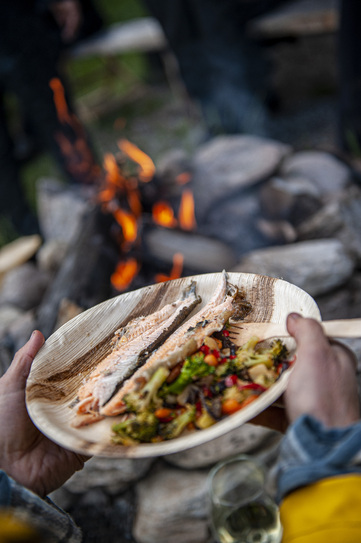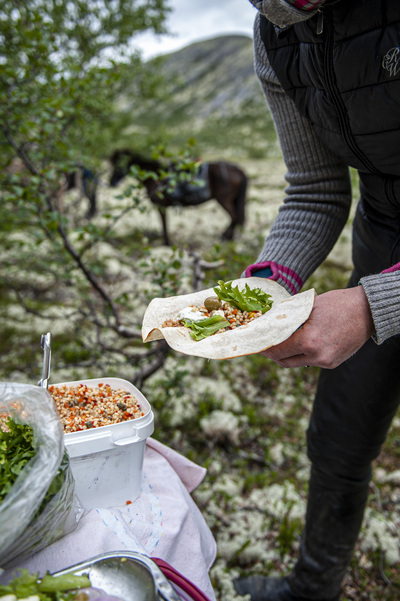 Sist oppdatert 09.12.2022 kl. 12:43